Empowering people to help themselves and their families with essential oils.

---
Find everything from canvas prints to pillows to totes, a spiral notebook and even a fleece blanket. A special design is waiting for you. Check out these great options for home or office!
by me, for you

---
Home on the Range where the Deer and the Limousin Play...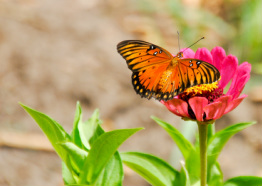 Pickle Creek Ranch is an actual ranch where we breed and raise
Limousin cattle
. The creek that runs through the back of the property is a branch of Pickle Creek, hence the name Pickle Creek Ranch! In 2007, Jan Paul cultivated the back 20 plus acres with native prairie grasses and maintains it throughout each season to produce the best organic feed the cows can eat. Grasses growing in our fields are Switchgrass, Indian grass, Bluestem, Side Oats Gramma and other various grasses. So the grasses not only fortify our cattle, but they are good for the local deer and other wildlife that seek nourishment in this part of Texas.
---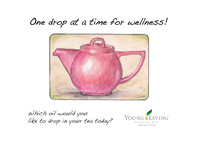 ESSENTIAL OILS
Being a lover of nature, I have found the benefits of
pure therapeutic essential oils
with Young Living. I made a decision to be proactive in my wellness and overall, want to
PREVENT
illness before I have to treat it. For a long time I didn't realize the amount of toxins that exist in products that I buy and use every day. I have found that there are many ways to eliminate toxins in the household and our own personal lives. I don't want to clean with toxic solutions or ingest harmful chemicals if there is another way. And there is! I encourage you to do a little of your own digging on this subject. Most
Young Living essential oils
are so pure that they work well when ingested, like lemon, peppermint and grapefruit. Look for the Vitality™ label. When I began using the oils, I also started using
supplements
which have supported my immunity and improved my health. Are you interested in home health and body products that are good for your family? Even your pets will benefit from essential oils! I will be happy to answer any questions you have and I can show you how to buy at a discount. I am not a doctor and am not diagnosing, treating or curing anyone's issue, but my experience has shown that Young Living products have improved my health. The
Classes and Events page
will link you to more information and updates about classes in North Texas. Visit the
blog page
or
Pinterest
for different visuals and info. Also, I have some special greeting cards available dedicated to the Young Living distributor.
---
PHOTOGRAPHY
and
THE LIVESTOCK
One of my favorite places for photography is at the ranch. In Fannin County, North Texas, we have an abundance of wildlife and of course, our cattle and cherished pasture pets. Animals make great photo ops, as they are entertaining to begin with!
Donkeys
and
cows
always make me smile! With photography as one of my passions, I will carry my camera everywhere! I don't just take pictures at the ranch, but I have gone as far away as in
Japan
. I offer a variety of prints, posters and images that may appeal to you, so check out
my work
at the
Photography
page! If you desire a new
image
for your home or office, or a special
card
for someone, see if I have the perfect art element for you! You can even have your own text printed on the inside of a card if you like.
THE HENHOUSE • FUN STUFF • BLOG
I love my chickens and have a few tips that I have learned and share about on
The Henhouse
page. Also, there are some fun things to check out, like DIY stuff on the
Fun Stuff
page, and a
blog
if you are interested.
I hope you have enjoyed visiting this site as much as I have enjoyed crafting it! Have a great day!

Cheryl L. McClurecheryl@picklecreekranch.com
---
| | |
| --- | --- |
| | Find your chicken t-shirt here: |
---
Disclaimer: (Don't you love this stuff?) I do accept forms of payment for any art or product that I produce, or animals that we sell. I participate in the Amazon affiliate program. I will accept donations to help me pay for this website.
I offer a variety of recommendations but only if acceptable to me or I believe they will help someone else. I give my opinions and recommendations as honestly as I can in hopes that someone else will be helped. The views I express are my own. Any product claim, statistic, quote or other representation about a product I post or service should be verified with the manufacturer, provider or party in question.
Young Living's income opportunities enable me to support my own use of products. I only recommend Young Living essential oils because I am confident in their purity and the quality of their other products. I am not a doctor. The information I post on this website is for educational purposes only. Young Living supplements are designed to improve nutrition; they are not intended to diagnose, treat, cure, or prevent any disease. However, scientific research has established a connection between nutrition and many disease conditions.
Please consult with the medical professional of your choice whether using essential oils or not. Remember that being proactive and taking responsibility for your health is in your own best interest. Dig in, research and make wise choices. I encourage you to see what others have done with essential oils and supplements by visiting Oil-Testimonials at
http://www.oil-testimonials.com/
.
My best to you in your desire for healthier living! Hug a chicken today!